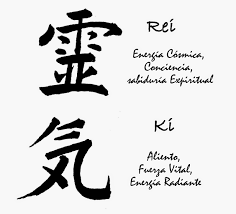 REIKI
what happens during a
REIKI
treatment
Reiki may be used on the whole body or can be localised to a specific part of the body. A full body treatment can last between 45 min to the hour shorter treatment on request. A full consultation will take place before treatment. You will remain fully clothed but will be asked to lie on a massage table. I will take a few moments to enter a calm state and will place my hands on or near various parts of the body, including the head and torso I will work over the whole body, my hands will remain in each position for a few minutes before moving to the next position. I also work with intuition and I will often be guided to areas needing attention. You may feel warmth, tingling and deep relaxation.
COST
One hour treatment £45
Q: Why
Reiki?
A: Reiki is a gentle by nature, it is suitable for all.
Reiki is said to enhance other forms of treatment. To ensure the continued well-being of clients. After your treatment you will feel deeply relaxed you must try to rest and give the body time to re-balance. Drinking plenty of water and avoiding alcohol after treatment will help you to gain maximum benefit.